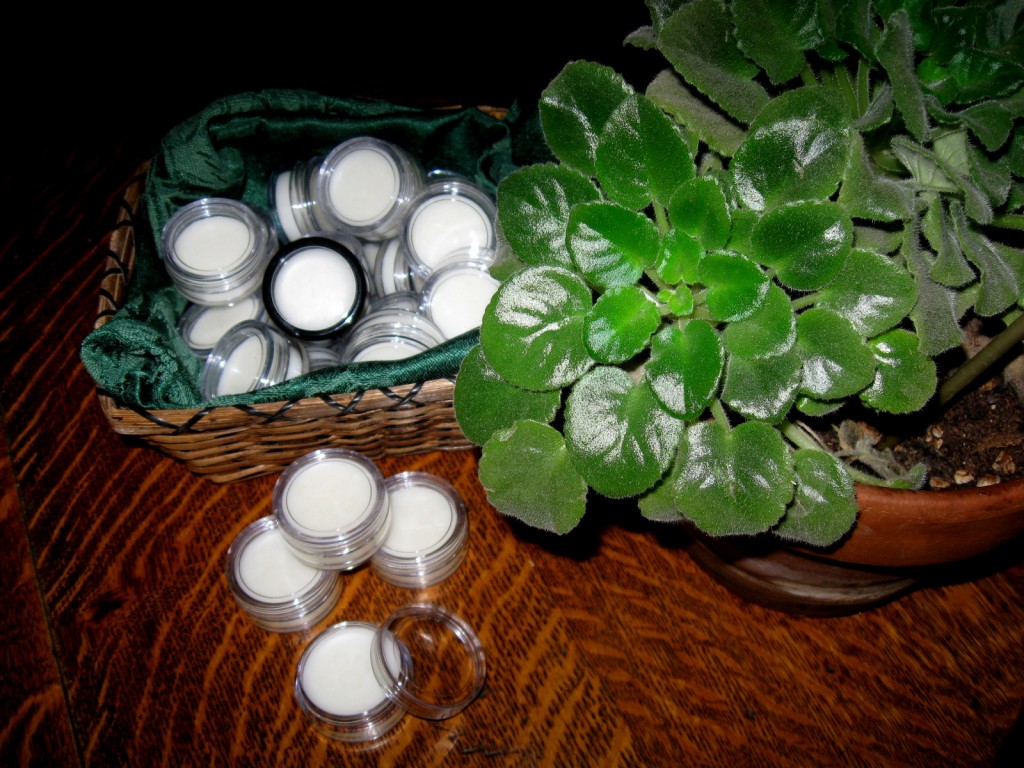 Our homemade Beeswax Lip Balm is a soothing combination of Beeswax, Cocoa Butter and a mix of Olive and Sweet Almond Oil with a hint of fine essential oil for flavour. Your lips will love this smooth, natural balm. A blessing for chapped and dry lips no matter the season. All natural ingredients make this lip balm safe for young children.
Price:
$3 per pot
2 pots for $5
***   Holiday Season Special!     5 pots for $10   ***
Flavours:
Vanilla – in stock
Peppermint – in stock
Lavender – in stock
Buttercream – Our latest flavour addition!  in stock
A full 1/4 ounce of balm per pot!